RING SLINGS! I L-O-V-E them.
I have my reason for loving each and every different baby wearing method and today I want to talk about ring slings and why I love them. I want to particularly talk about this amazing brand on Etsy called Evelyn and Werewolf.
Evelyn and Werewolf is a sweet little carrier shop on Etsy, whose shop is named after its creator, Evelyn. When I was looking for people to be a part of my comparison article she stood out because of her diverse colors and ability to customize wraps and slings with whatever color or pattern you are looking for.  *She even has a LEOPARD PRINT ring sling* Ah!  Evelyn also makes reversible slings that can hold a solid easy to match print on one side and a fun print on the other, the possibilities are endless!  Another great quality about her slings is that she only uses aluminum baby safe rings that are safety tested and compliant with CPSIA.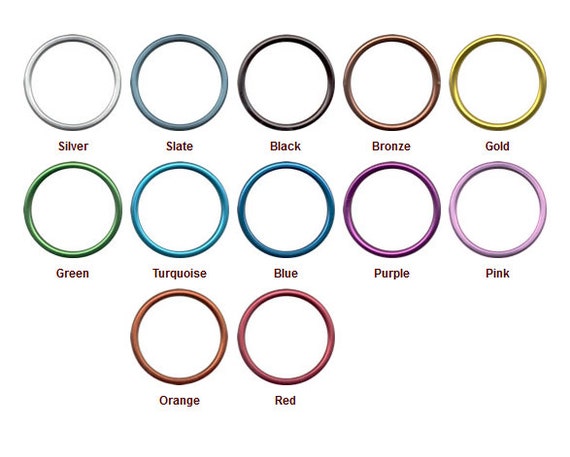 Now…..on to the sling review.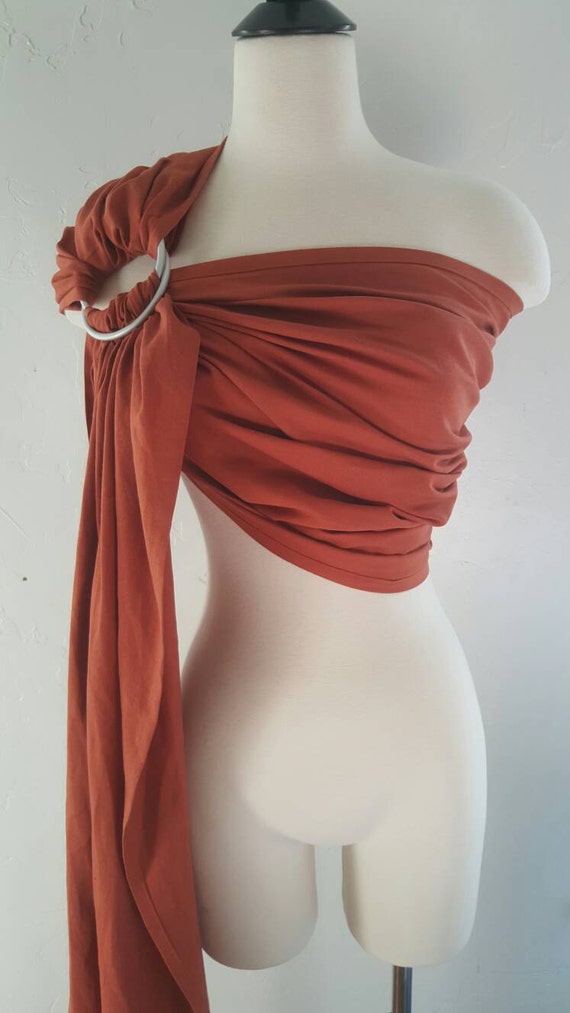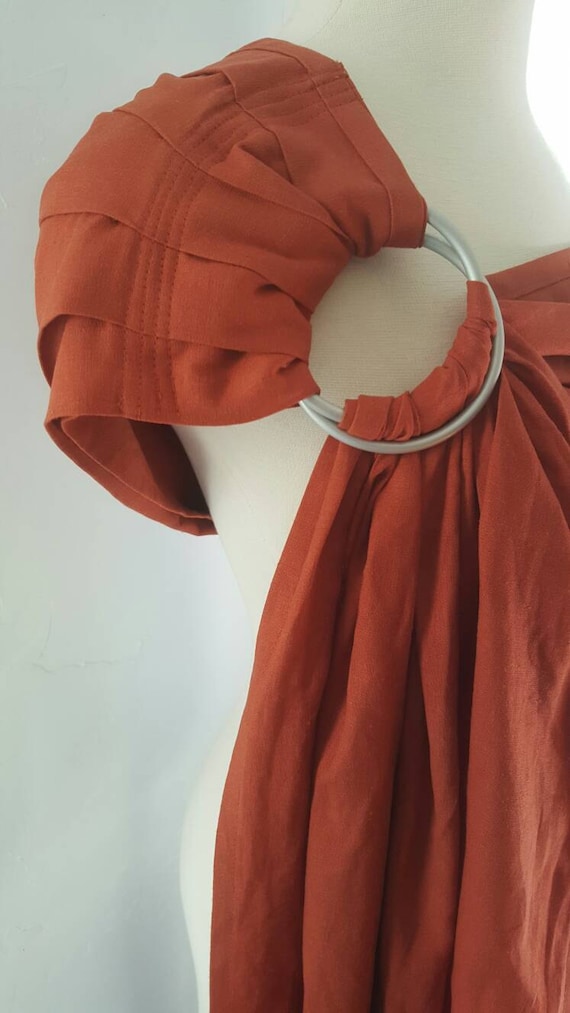 I was sent a beautiful burnt orange linen ring sling to test out on Kipp. Burnt orange is one of my favorite colors that I love to wear and this specific orange is deep and I couldn't love it more.
As I was taking it out of the package, I couldn't help but notice the quality and care of the stitching that was made around the shoulder area that holds the ring. Deep stitches hold the ring securely into place as well as provide that fan effect that lets you adjust your slack easily without bunching things up.  The thread that was used is more than able to hold the weight of constant pulling and has held up the weight of my 22lb baby boy like a champ!
The material is made of linen. Linen is so nice because it doesn't allow for much slacking, it provides just enough slack to keep your baby in his or her original position without you constantly having to re-pull and adjust the weight on the ring.  The length of the tail is long and will allow you to carry up to toddler years, it also has a wide shoulder and back which is nice and better distributes the weight of your baby.  Evelyn designed the tail longer so that you can wrap it around your back and under the babies bottom or use it as a modesty cover for breastfeeding.
The cost of a ring sling from her shop will be around $39.99 -$49.99, which is an unbeatable price for what you are getting! I have a Sakura Bloom sling that I would put up against this one any day and say that they perform neck and neck, comfort for comfort and all for under half the price!!
WHAT IS AWESOME IS THAT SHE IS GIVING YOU $5 OFF YOUR FIRST ORDER WHEN YOU MENTION COUPON CODE (HIPPIEMAMA5).
I have used this sling, so much the past 2 months that I have had it.  It has performed beautifully and I would highly recommend mommy's new and old buying one.  They are life savers.  The convenience of being able to get out of your car and throw a ring sling around your should and tuck your little one in is so fast and easy when you need to get into a store quickly.  In December, my Papa fell and we had to go to the hospital and be with him and my granny during his surgeries.  I wore it the whole time….if you've ever been in a hospital room you don't want your baby running around touching the buttons and grabbing stuff!!!  My Papa passed away unexpectedly a few days after his fall and again I relied on this to help me with Kipp at the funeral.  To say this has been my go to the past two months would be an understatement.
Kipp and I visiting Papa in the hospital
While she does not have social media accounts you can find her shop below!
I truly hope that you go and visit Evelyn's shop and invest in one of her slings or other unique baby items. She truly cares about her product and it shows in the quality of her workmanship.
Here are some of her other things she offers in her shop.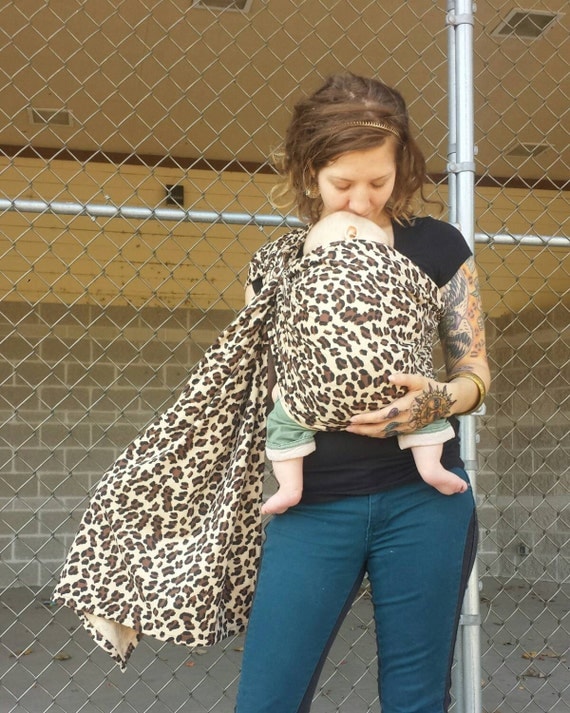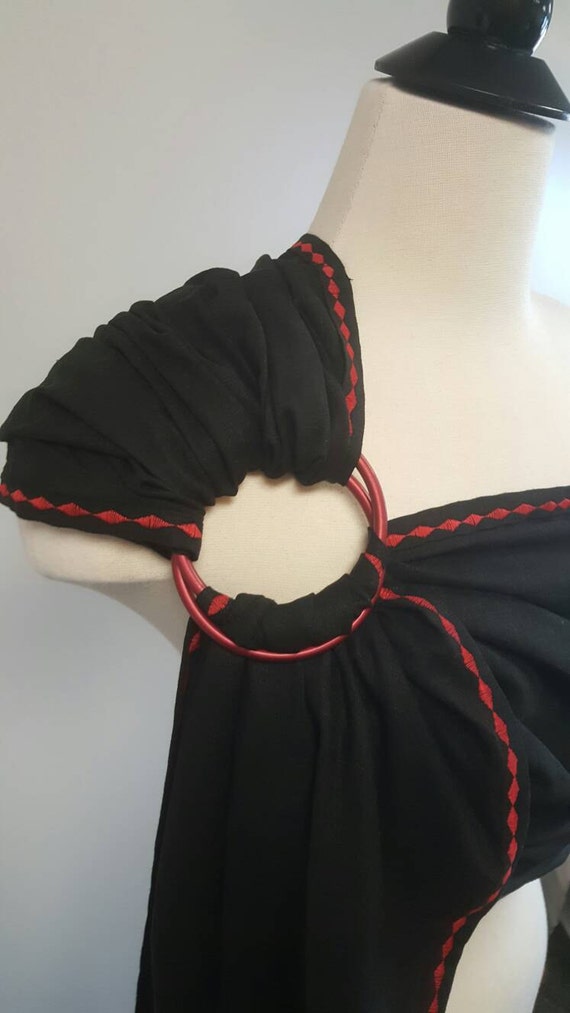 Peace love and blessing,
The Cajun Hippie Mama   – Les
I want to mention that I received this sling for free in order to review it and use it. It in no way effected my review of the sling as I have used it a great deal and come to love it!